Billy Grippo | Principal Real Estate Broker
COMMITMENT TO EXCELLENCE Billy is known in the Industry and the Neighborhood as the Top Eastside Portland Real Estate Specialist. His commitment to excellence has earned him recognition as a Platinum Member Multi-Million Dollar Producer. EXPERIENCE A strong work ethic and negotiating skills combined with a sincere desire to follow through in helping his clients achieve their dream of selling or buying a home make Billy your best choice in residential sales. SERVING YOUR NEEDS Billy is committed to every aspect of Real Estate, from getting top market value for Sellers to finding the right home that Buyers are looking for. Billy will help you identify a lender and go with you to your escrow closing. He'll be with you every step of the way. SUCCESSFUL Billy has been among the Top 3% in company sales out of over 500 agents for the last 15 years. 90% of Billy's business comes from return clients or referrals from satisfied clients.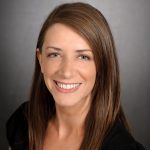 Buyers Agent Gina has been a licensed Broker since 2009 and has been in the industry for over 7 years. She has a vast knowledge of the business with prior experience as an Office Administrator, Licensed Assistant, and Transaction Coordinator. Gina is dedicated to providing excellent service and support to our Buyers. She is patient and caring, taking the time to listen to what you want and then diligently searching and touring to find it. If you are thinking of buying give her a call, she will work hard to find you the perfect home.
Phone: 503-710-6285 | Email: ginagunderson1@gmail.com